Who Is Keystone Property Management Group?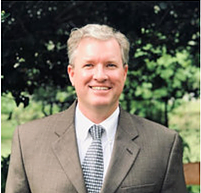 Founded in 2003, Keystone Property Management Group is 37 full-time and 3 part-time employees, 16 corporate staff, and 9 licensed CAMs—working together to provide all aspects of property management, including accounting, on-site management, administrative staffing, and statutory compliance. With licensed CAMs, CPA, CMA, and CPB, and a clientele of 70 homeowner and condominium associations in the Indian River and Saint Lucie County area, Keystone has grown into one of the most highly credentialed, highly sought-after property management firms on the Treasure Coast.
A 3rd generation Floridian and Vero Beach resident since 1973, Will Lee has area expertise and a network of leading local industry professionals. He holds a BA from Vanderbilt University ('93), an MBA from Stetson University ('96), and various certifications, including CAM and CMA licenses. Mr. Lee began managing single-family homes in 2001. Today, Keystone manages residential, commercial, and community associations with more than 70 clients on the Treasure Coast. Mr. Lee's philosophy is to continue to provide a hands-on approach to property management.